Karnataka ePass Scholarship Scheme Online Application at karepass.cgg.gov.in website….
Here is good news for all the students who are studying their studies at Karnataka will have scholarship for their bright studies. Samaj kalyan vibhag and government of  Karnataka have started the epass scholarship scheme. Those who wants to apply for the scholarship need to fill the Karnataka epass application  form. You can get the application form karepass.cgg.gov.in  and  must be applied before the closing date. Online application is available for the students  belongs to the categories SC / ST / OBC / Minority.
Karnataka government has made this scholarship scheme for the middle class families and to have their family member in one of the best position and their dreams to be fulfill. It is good chance to the family members to be great full beside their son or daughter (10th,12th ,under graduate and post graduates) so hurry up and don't forget that application should be applied to be on or before the last date.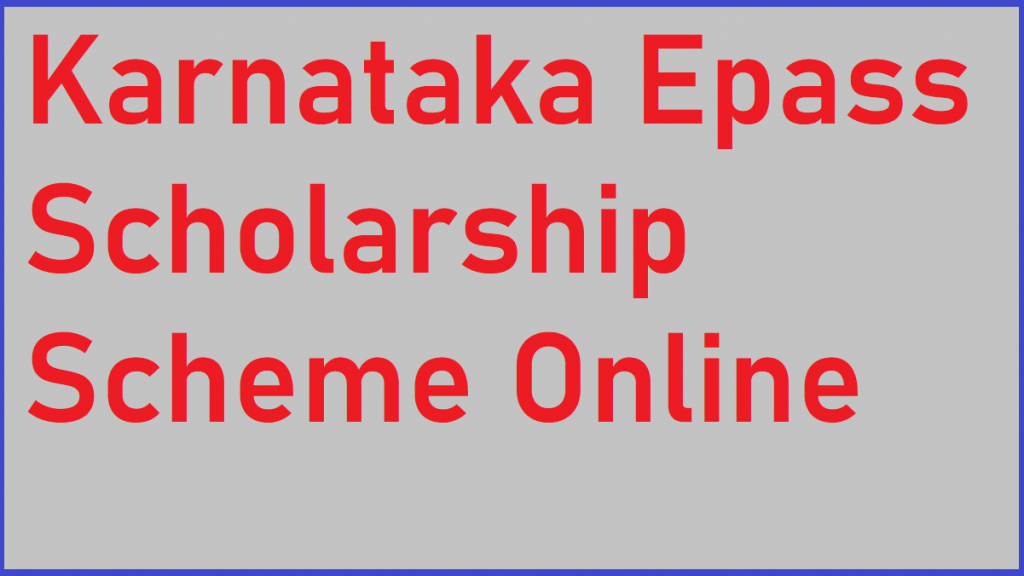 Eligibility Criteria :
The SC/ST student's whose parental annual income should not more than 2 lakhs is eligible.
Annual income of the OBC (other back ward classes) should be less than 1 lakh.
Students should maintain attendance percentage 75% and above.
The student should studying in Post Metric College in Karnataka state recognized by govt.
The student must be living of Karnataka state.
Required Documents:
All the certificates up to their completed studies
The domicile of the applicants.
Birth certificate of the student.
Photograph of a student.
Aadhar Card copy.
Income proof certificate.
Caste Certificate.
Ration Card
How to Apply for Karnataka epass Scholarship in karepass.cgg.gov.in
Open the web page of scholarship i.e https://karepass.cgg.gov.in/
Read all the details and click on Apply Online
Fill step by step like name, regNo… etc
After filling all the details provide required documents.
After that click on Submit tab, before that check once.
Take the print out and keep safe.